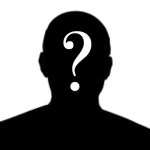 Success Mindset
Earlier on this this year the company i am with asked me to do a workshop on the "Success Mindset"
This was such an important workshop to do because success in Network Marketing is going to start in a person's head. A person will experience success in our industry, as with any other industry, if they have a success mindset. If their mindset is negative, then failure is always just around the corner.
Poor Mindset
One of the main reasons why people are not successful in network marketing is because their mindset is completely wrong and they don't understand that it is going to take work, it is going to take consistency, persistency and also determination. 
In the workshop I introduced everybody to somebody called P.O.A.P, P.O.A.P is someone that we all know, a friend that we will take with us wherever we go. 
Success In Network Marketing
Your relationship with P.OA.P is going to determine whether or not you will be successful in network marketing. This is why when a person enters into a Network Marketing opportunity, they have to make sure their mindset is either in the right place or they are prepared to develop their mindset to the right place
Watch the overview in the video below and if you want to see the full workshop just type in your best email address and your name in the form below and you will get full access to the complete workshop. These principles I speak about are relevant whatever the business is you want building.