There are so many different types of business opportunities in the market at the moment, so why should someone choose this Industry?
Taking ownership of your own health has become very attractive in recent years simply because people have become sick and tired of just taking medicine and having operations. They are no longer just believing what the doctor says, but they are looking for alternative ways of looking after themselves.
This has resulted in the Wellness industry growing to over 1 Trillion and expanding rapidly. The industry is giving people choices that before just limited them to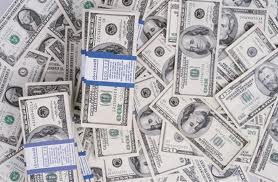 medication. With all of the advancements in food science, products are being put together that don't just cover issues but allows the body to heal issues.
Reliv International is just one company that springs to mind with regards significant breakthroughs within food science and as a result they have received impressive amounts of recognition within the industry. Their products have been proven to help maintain good health.
Incomes levels effect quality of life with regards to the types of food that are consumed and the lifestyles that are lived. People with more money eat better quality of food than people with less money, it's a simple fact. People with more money live in areas with less pollution than people with less money.
Reliv as a company offer a very real opportunity based on the fact that people need better finances. It is good that people's health can be addressed, however companies like Reliv International also understand that people pockets need to be address also.
The company is kept current by the work and expertise of Dr Carl Hastings their CSO (Chief Scientific Officer). Many of the products in the portfolio hold their own patents and with the amount of patents held by the company, their line of products are definitely unique. 

The company has become a bench mark with regards to standards and quality and the has been reflected in their various awards like the Stevie award for product innovation.
From a business opportunity point of view, true success with the company is going to need a person to have certain qualities: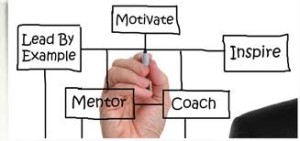 1. Being focused on helping others is extremely important
2. Focused on changing their finances
3. An understanding that anything worth building is going to require work
4. Have the capacity to be taught
If a person is looking for a long term income, the opportunity will give them just that. It is not something that is going to happen over night, but it is an income that will pay them for the rest of their lives. The personal growth alone when building a business with this company is worth millions.
Paul Zane Pilzer who wrote "The Next Millionaire" state s that Wellness and Direct selling coming together offer the best opportunity for ordinary people with a
passion for helping others to completely turn around their finances.
More people are consuming the products simply because more people are getting the information because of emerging technologies. Now international expansion is made a lot simpler.
With the world continuing to stay in a recession, people are finding it hard to make ends meet, their jobs alone are not allowing them to have a good financial quality of life. People are looking for answers and Reliv International is a strong option. With products that work the opportunity has already helped people to achieve 6 & 7 figures, so the opportunity has already proven its worth.
Reliv has the $1 billion mark clear in its sights and with the ever growing market as more people get involved, people checks will continue to increase month on month.
If you want to learn more about Reliv And Their Products there are many good sources you can look at including the link in this paragraph. Also if you have a passion for helping people and you want to change your finances, then you need to look at the The Opportunity
If you like the post please share it any of the social platforms you use. Also leave a comment because your feedback is alway valuable.