Reliv Recognition
Reliv International makers of nutritional supplements that promotes optimal health have done it again. This year in July they were awarded their second Stevie award for product innovation.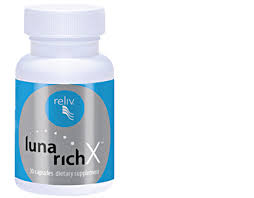 Their new product LunaRich X was named winner of the People's choice Stevie awards for favourite new consumer product in the 11th annual American Business awards.
"We know we have created a breakthrough product in lunar reached X and this award helps to confirm that" Said Dr Carl Hastings,

Reliv

vice chairman and chief scientific officer, "But our greatest reward comes from hearing the remarkable health results people are achieving with the help of this cutting edge nutritional solution"
Reliv won their first Stevie Award for product innovation back in 2011 for their healthy energy shot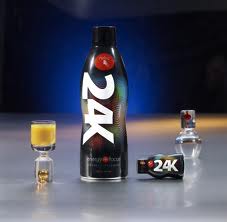 24K, another one of Dr Carl Hastings patented products. This brings the number of food patents that Dr Carl holds to 8, which is an incredible achievement.
Reliv's Research
As the company moves into the area of the epegenetics they are proving every day through natural good nutrition how the body is able to be a self regulating unit, If the individual makes the right lifestyle choices.
With the levels of scientific discovery that is continually being created by Reliv, they are continuing to establish themselves as one of the main players within the food science industry.

So what is the next goal for
Reliv

?

Epigenetics holds the key to a healthier future, recent research shows the potential of disease prevention through nutrition. With strategic partnerships and even more advanced research,

Reliv

holds the key to unlocking the true potential of

epigenetics

. Also now they have the global license for providing

Lunasin

, which is a naturally occurring peptide in soy, that deals with things at the epigenetic level, Reliv can move forward with confidence knowing that there will be no other product or company on the planet that can have those levels of this powerful superfood in their products, other than

Reliv

.

The Message Is Getting Out!

Reliv

distributes their products through a network of independent distributors, as these distributors learn more and more powerful ways of getting the

Reliv

message in front of people using the Internet and other methods, the company's future will continue to look good as the distributors grow.

From a promotions point of view it is really about the number of leads individual Distributors can actually generate and then convert into buying customers and other distributors. Luckily there are marketing systems out there that allow people to leverage the Internet and grow substantial businesses from the comfort of their home.

One such system is MLSP, which is the best training platform for people within the

network marketing

industry to learn how to use the Internet to attract people. With top industry leaders sharing their secrets and their knowledge, people get walked step-by-step how to grow their business in a very effective way.

I would strongly recommend anybody in the

Network Marketing

industry who want to learn how to leveraged the Internet, to take a look and at least go through the two week trial so they can see exactly what the system can offer them. I am very sure that once people see the value that is added to them by learning from this platform, they will be more than happy to continue and more importantly use the platform to empower other people in their organisations who also want to learn how to leveraged the Internet.

Click on to this link below to see an example of the type of training that person can get through this system:

If this blog has helped you, please share it with others on the social media platforms you use and I would also really appreciate your comments, so please leave a comment below!