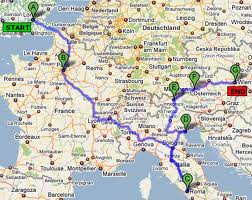 All over europe people are making the decison to change their lives financally. The beauty is, as these people learn some new skills, they are empowering themselves but also future generations.
It always amazes me when people will just settle for "Good" instead of going for the "Best". Many people are holding onto false hope, not realising if you fail to plan, you are actually planning to fail!
The new rule for security is, "Grow Your Own Money" this is the only thing that will give you true security.
Let your jobs pay your bills and build your business opportunity for financial freedom.
Success is not limited to any geograpghical area, it is for anyone who is willing to persue after it.
I was training a group of business developers over the weekend in Austria and it is amazing what people can accomplish when they put their minds to it.
See a brief highlight:
Join the many numbers of people that are deciding to
take control of their futures!